I still remember the date when it all started. On 18 January 2019, I got an e-mail from FOSSASIA with the subject - "FOSSASIA Summit 2019 - Proposal Accepted: The fight between SQL and NoSQL". On reading the e-mail, I got excited. It was my first Call for Proposal (CFP), and it got selected! I was both happy and nervous. I have given talks at various local community events, but presenting at such a big event was completely different.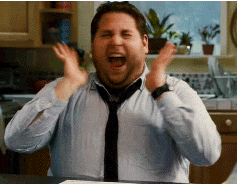 FOSSASIA Summit 2019 was a four-day conference starting on the 14th of March, 2019. The day was full of keynotes and talks on Open Data, Internet, and Community. It got followed by presentations on different tracks. The day ended with a panel discussion on "The Future of FOSS!/?"
On the first day of the conference, we, the GitHub Campus Experts, set up a GitHub booth. We shared our knowledge of open source with the participants, talked about the various GitHub features, and distributed some cool GitHub swags.
On day two (15th March 2019), I attended the exhibition where I got to talk with the representatives of various companies. There were people from IBM talking about the IBM Cloud, people from Microsoft talking about Azure. The DevRel team from Elastic told us about open source products by Elastic. Facebook, Indeed, Oracle, RedHat, UIlicious, CentOS and many more companies had booths. Networking with all these people was amazing. I learned new things about open source, project management and some useful new tools.
Day 3 (16th March 2019) was a day full of great talks and workshops. There were talks on different tracks - Cybersecurity, Artificial Intelligence, Hardware and Design and many more. I attended a workshop on "Cloud Deployments with Azure Kubernetes Service", and learned about the Azure ecosystem and Kubernetes.
My talk was scheduled for day 4 (17th March 2019), and it was the first talk for the day. I was nervous and excited. The previous night I went through my slides and practised my presentation with friends. The presentation went good, and I got some great feedback from the attendees. I even got a job offer after my talk 😉
Being nervous is OKAY. Everyone gets nervous. It's a good sign
Focus on the content. Your content makes your talk
Be confident
Even if you're not confident with the CFP, give it a try!
Practice your talk
Reach the venue at least 30 mins early for the setup. There might be some glitches, and you may need time to fix them
Get your slides reviewed. Ask your friends or mentor to review them. I am grateful to my mentor Pranshu Khanna for reviewing my slides
Get feedback from the audience. This feedback will help you prepare better for your next talk
FOSSASIA is an organization developing software applications for social change using a wide range of technologies. It got established in 2009. Projects range from Free and Open Source software to design, graphics and hardware. They also organize and participate in conferences, meetups and code camps.
The FOSSASIA Summit is the premier Free and Open Source technology event in Asia for developers, start-ups, and contributors. Previous events took place in Vietnam, Thailand, Cambodia, China and India.